Devin McCourty Stands up for Mac Jones as the Future of the New England Patriots
By
Jreasn
on Feb 27, 2023 in
NFL News
-
Comments Off

on Devin McCourty Stands up for Mac Jones as the Future of the New England Patriots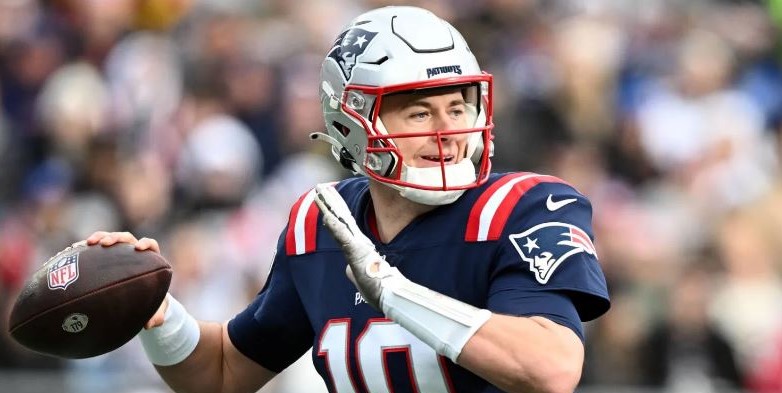 Devin McCourty, the longtime New England Patriots captain, recently came out in support of Mac Jones as the future of the Patriots. During an appearance on NFL Network's "Good Morning Football," McCourty passionately defended Jones, saying that he had all the intangibles and qualities of a great quarterback.
McCourty particularly appreciated Jones' leadership qualities, saying that he was not afraid to speak his mind and that Coach Bill Belichick encouraged him to do so. Belichick has always emphasized the importance of communication and collaboration among his players, and McCourty revealed that he regularly asked the team's captains to speak up if they disagreed with any decisions or plays.
McCourty's defense of Jones came in response to anonymous reports that suggested Jones had rubbed some of his teammates the wrong way. These reports referred to an incident in a December game where Jones was fined for unnecessary roughness for sliding in front of Cincinnati Bengals cornerback Eli Apple during the return of a fumble. Some reports also suggested that Jones had displayed frustration on occasion during games.
However, McCourty dismissed these reports as unfounded and said that Jones had shown great potential in his first two years with the team. Jones played in the Pro Bowl as an alternate in his rookie season, starting all 17 regular-season games and finishing with 3,801 yards, 22 touchdowns, and 13 interceptions. In his second season, he missed almost four games due to a high ankle sprain, but still managed to complete 288-of-442 passes for 2,997 yards, 14 touchdowns, and 11 interceptions.
McCourty attributed Jones' slower progress in his second season to the changes on the team's coaching staff, which included the departure of offensive coordinator Josh McDaniels and the arrival of offensive coordinator Bill O'Brien. McCourty believes that the addition of O'Brien will provide Jones with more stability and allow him to continue his growth as a player.
McCourty is currently considering a return for his 14th season with the Patriots and is confident that Jones is the future of the team. He noted that Jones had shown leadership qualities since his rookie year, which had earned him the respect of his teammates and the coaching staff. McCourty is excited to see Jones continue to develop under the guidance of Belichick and his team, and he believes that Jones has all the qualities to become a great quarterback in the NFL.
Jones' future with the Patriots has been the subject of much speculation in recent months, with some pundits suggesting that the team may try to trade for a more experienced quarterback in the offseason. However, Patriots owner Robert Kraft has expressed his confidence in Jones, saying that he is a "great, young quarterback" and that he believes in his development.
The Patriots' disappointing 8-9 season has led to much soul-searching within the organization, and Belichick has acknowledged that the team needs to do better in 2023. However, he has also said that he believes that Jones has the ability to play quarterback in the NFL and that he will continue to work with him to help him improve.
In the end, the future of the Patriots rests with Jones and his ability to lead the team to victory. If McCourty's passionate defense of Jones is any indication, the young quarterback has the full support of his teammates and the coaching staff. As the team looks to rebound from a disappointing season, it will be up to Jones to prove that he is indeed the future of the Patriots.