Clippers Vs Kings Will Go Down as One of the Greatest Games In NBA History
By
Jreasn
on Feb 25, 2023 in
NBA News
-
Comments Off

on Clippers Vs Kings Will Go Down as One of the Greatest Games In NBA History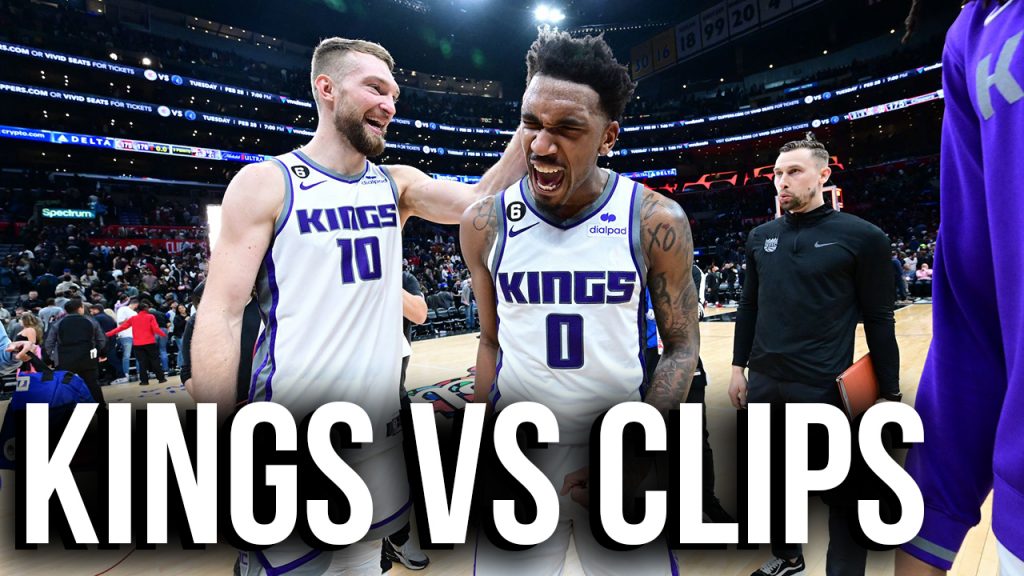 The NBA witnessed a historic game between the Los Angeles Clippers and the Sacramento Kings at Crypto.com Arena, which ended with the Kings winning in double-overtime, 176-175. The game was the second-highest scoring game in NBA history and featured back-and-forth scoring like an All-Star game but with an intensely competitive edge. Russell Westbrook made his debut with the Clippers and had an impressive start to the game with 17 points, 14 assists, and seven turnovers in 39 minutes before fouling out. Kawhi Leonard played his best game since tearing his ACL and finished with 44 points on 16-of-22 shooting, with four rebounds, four assists, three steals, and two blocks in 46 minutes.
However, the Kings' duo of De'Aaron Fox and Malik Monk dominated the game and led the Kings to victory. With Domantas Sabonis in foul trouble, Fox had 42 points and 12 assists, while Monk scored 45 points and six assists off the bench. Fox and Monk are the first pair of teammates to each record 40 points and five assists in the same game since Westbrook and Paul George did it with Oklahoma City on Feb. 22, 2019.
The Clippers led 145-131 with 4:25 remaining in regulation, but they turned the ball over four straight times, fueling a 22-8 Sacramento run. Monk buried a 3 with 2.1 seconds left to force overtime. The Clippers led by six in overtime and by six again in the second overtime but could not hold onto their lead. The Kings scored the final seven points to erase a 175-169 deficit in the final 1:46. The Clippers finished with 25 turnovers, which led to 42 Kings points.
Westbrook's debut with the Clippers was highly anticipated, and he did not disappoint. He pushed the pace, was aggressive attacking the rim while not settling for 3-point shots, and set up teammates for scores. Westbrook's 14 assists are tied for the most in a team debut in Clippers franchise history, according to ESPN Stats & Information. While he did lead the team in turnovers with seven, Westbrook played with the type of control that Clippers coach Ty Lue wanted to see in just his first game with his new team after only two practices.
Westbrook made timely scores in the overtimes, drilling his only 3-pointer from the right corner with 3:32 left in the first overtime and scoring on a drive to the rim with 4:21 left in the second overtime. He also assisted Leonard and Mason Plumlee on two consecutive baskets with under three minutes left in the second overtime.
Westbrook played a good amount without the ball in his hands, waiting to attack when he got the ball or setting screens as well. "Just trying to find ways to be effective while I'm on the floor," Westbrook said. "And whatever is asked of me, screening, whatever, rolling, handling, whatever that may be. Cutting. Just try to do different things to impact the game and using my IQ to be able to make plays for others."
George, Leonard, and Lue helped convince Clippers management to sign Westbrook, and his debut saw the team set a franchise record in points and season highs in assists (39) and made 3-pointers (26). The Clippers needed a point guard, someone to get them in offense, get them easy baskets and act as a floor general, and Westbrook was the perfect fit. "We needed somebody that you saw tonight, somebody to get us in offense, somebody to get us easy baskets and a floor general. That was just a necessity that we needed," George said.
The high-octane game between the Clippers and the Kings will go down as one of the greatest NBA games in history.