Kyrie Irving Requests Trade From Brooklyn Nets
By
Jreasn
on Feb 07, 2023 in
NBA News
-
Comments Off

on Kyrie Irving Requests Trade From Brooklyn Nets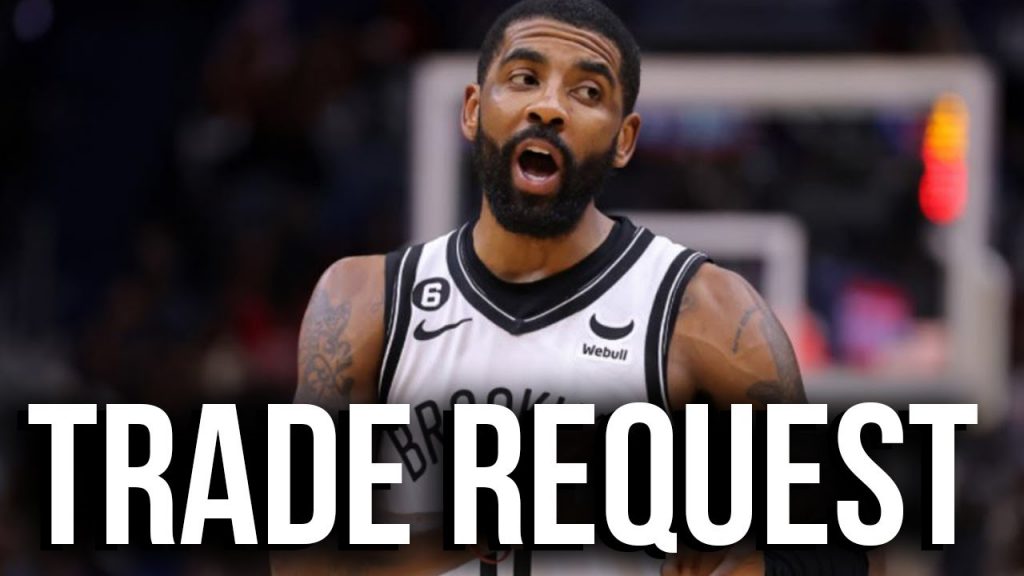 All-Star guard Kyrie Irving has reportedly asked the Brooklyn Nets for a trade after talks about a new contract did not go to his liking. The news broke on Friday via ESPN and the Athletic, sending shockwaves through the NBA.
Irving, who joined the Nets in 2019 as part of a high-profile free agency class that also included Kevin Durant, has been a key player for the team when he is on the court. However, injuries and off-court distractions have limited his availability and effectiveness this season, and his future with the team now appears uncertain.
The trade deadline is Thursday, so the Nets and any potential suitors will have to move quickly if they want to strike a deal. However, given Irving's status as a high-profile player and the complications of the COVID-19 pandemic, any potential trade is likely to be complex and difficult to pull off.
The Nets' recent struggles on the court have only added to the uncertainty surrounding the team's future. Wednesday's 43-point loss to the Boston Celtics was a low point for a team that was expected to be a contender for the NBA championship this season. With Durant and James Harden also dealing with injuries, the team's prospects going forward are anything but certain.
The Nets are set to open a five-game homestand on Saturday against the Washington Wizards, and fans will no doubt be watching to see if Irving takes the court. If he does not, it could be a sign that a trade is in the works.
Irving's agent and stepmother, Shetellia Irving, had previously told Bleacher Report that she had reached out to the Nets regarding an extension for Irving. However, it seems that those talks did not yield the desired results, and Irving is now looking to explore other options.
The situation is reminiscent of Irving's previous stint with the Cleveland Cavaliers, where he famously requested a trade in 2017 despite playing on a championship-winning team. The move was seen as a way for Irving to escape the shadow of LeBron James and establish himself as a true superstar in his own right.
If Irving does end up being traded, it will be interesting to see where he lands and what kind of impact he can have on a new team. Despite his off-court issues and injury problems, there is no denying his talent.