Derek Carr To Meet Up With The New York Jets
By
Jreasn
on Feb 17, 2023 in
NFL News
-
Comments Off

on Derek Carr To Meet Up With The New York Jets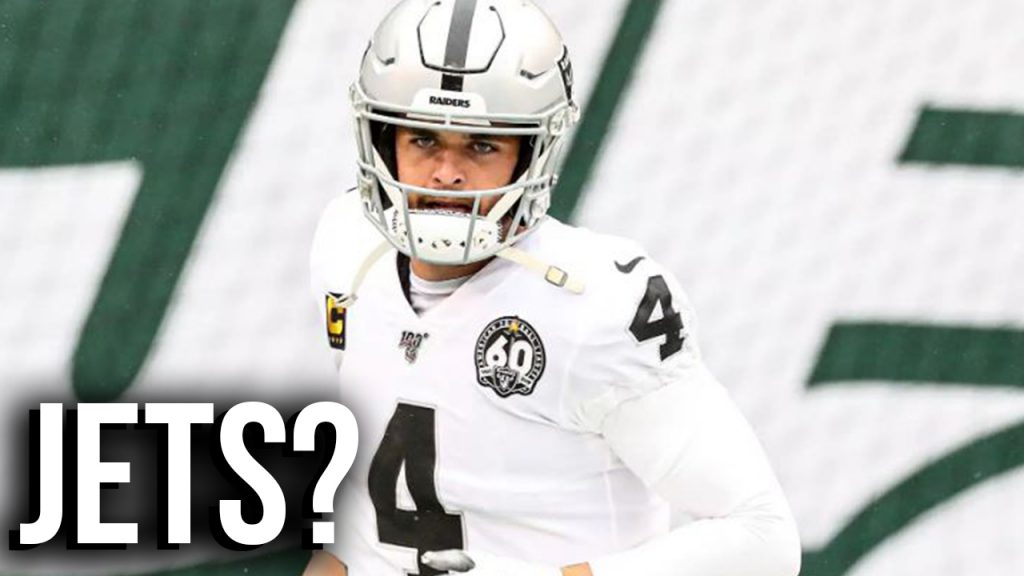 The news of Derek Carr's visit to the New York Jets has sent shockwaves through the NFL community. Carr, a veteran quarterback who holds numerous records for the Las Vegas Raiders, has become a free agent, and several teams are already eyeing him up as a potential acquisition. But what would Carr bring to the Jets, and could he finally be the answer to their longstanding quarterback woes?
It's worth noting that the Jets have had a rocky road when it comes to quarterbacks. They've used first-round draft picks on Mark Sanchez, Sam Darnold, and Zach Wilson, but none of these picks have panned out as well as they hoped. As a result, the Jets have been in a near-constant state of rebuilding, always looking for that elusive franchise quarterback who can carry the team to success.
But Carr could be just the player they need. With a track record of passing for more than 4,000 yards in four of the past five seasons, he's a proven quarterback who can consistently move the ball down the field. And his experience as a starter for the Raiders gives him the leadership skills and football IQ that the Jets sorely need.
In addition, Carr would be a significant departure from the Jets' previous approach to finding a quarterback. Instead of relying on draft picks, they would be acquiring a veteran who can step in and take charge of the team from day one. And with Jets owner Woody Johnson willing to spend big bucks to get the quarterback he needs, Carr's salary demands are unlikely to be an issue.
Of course, there are always risks associated with bringing in a new quarterback, especially one with the baggage that Carr brings. He was benched towards the end of the past season, and while he's a veteran with a wealth of experience, he's also entering his mid-thirties, which is a potential red flag for some teams.
But the Jets may be willing to take that risk. With a new offensive coordinator in place, they're looking to rebuild their offense from the ground up, and a quarterback like Carr could be just the catalyst they need. He's shown that he can handle pressure, and he's not afraid to take risks on the field. If the Jets can surround him with the right talent, there's no reason why he can't lead them to success.
So where will Carr end up? The New York Jets are certainly one team that's interested, but they're far from the only one. Other potential landing spots include the Denver Broncos, the Pittsburgh Steelers, and the Indianapolis Colts. And while Carr's salary demands could be a sticking point for some teams, he's still one of the most talented and experienced quarterbacks on the market.
In the end, the decision will come down to which team is willing to take the risk on Carr. He's a proven quarterback who can lead a team to success, but he's also got some question marks around his recent performance. For the Jets, he could be just what they need to finally find success at the quarterback position. But only time will tell whether they'll be willing to make the move to bring him in.