Damar Hamlin's Eternal Jacket Causes Controversy
By
Jreasn
on Feb 17, 2023 in
NFL News
-
Comments Off

on Damar Hamlin's Eternal Jacket Causes Controversy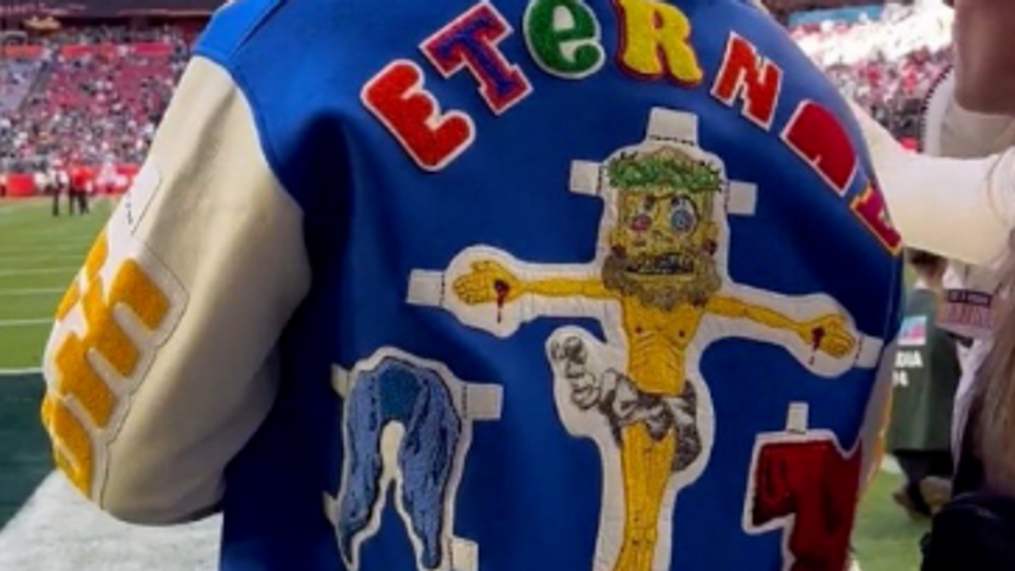 Buffalo Bills safety Damar Hamlin has responded to the recent controversy over his choice of jacket during the Super Bowl. The jacket in question, a Takashi Murakami "Travis Jesus" stadium jacket, featured an abstract illustration of Jesus on the cross with the word "ETERNAL" on the back, and an abstract depiction of Jesus' face on the front. Critics, including former NFL player Adrian Peterson, accused Hamlin of blasphemy for wearing the jacket.
In a statement posted on his Twitter account, Hamlin apologized to those who were offended by his jacket. He wrote, "After talking with my parents I understand how my coat could have offended some people. It was never my intentions to hurt or disrespect anyone, the coat is abstract art to me." Hamlin emphasized that his beliefs and relationship with God are not tied to symbolic images and that he will continue to learn from this situation.
The controversy came as Hamlin continues to recover from a serious health scare. He suffered cardiac arrest during a game in Cincinnati six weeks ago and had to be resuscitated on the field. The NFL honored the Bills' and Bengals' training and medical staffs and first responders who treated Hamlin during a pregame ceremony at the Super Bowl.
Despite the controversy, Hamlin has received recognition for his community work. He was recently awarded the NFLPA's Alan Page Community Award. It is clear that Hamlin is a player who cares deeply about his community and has a strong relationship with his faith. While some may still find the jacket offensive, it is important to remember that individuals have the right to express themselves through their clothing and that freedom of expression is a fundamental right. It is also important to recognize that we can learn from our mistakes and strive to do better in the future.