Chris Paul Shows Kevin Durant Admiration After Phoenix Suns Trade
By
Jreasn
on Feb 16, 2023 in
NBA News
-
Comments Off

on Chris Paul Shows Kevin Durant Admiration After Phoenix Suns Trade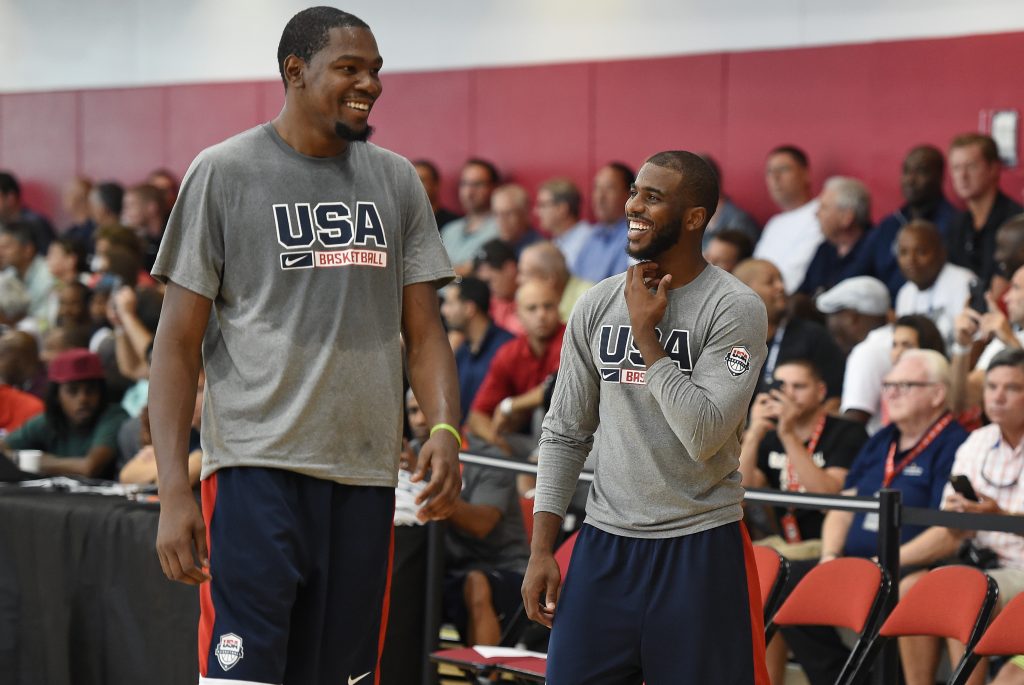 Chris Paul, one of the most respected veterans in the NBA, is still trying to wrap his head around the fact that he has another all-time great in the locker room. He was referring to superstar forward Kevin Durant, who was acquired by the Phoenix Suns in one of the biggest deals in recent league history. Even with nearly two decades of experience, Paul admits he has never played with two guys of such caliber before.
Paul has played with great players throughout his career, including Blake Griffin, David West, and James Harden. However, playing alongside Durant and Devin Booker is different. The Phoenix Suns will have to go through an adjustment period as they weave Durant into the fabric of their team, but Paul is confident that their collective love of the game will ease any growing pains.
The good feelings are palpable in the wake of last week's trade that shook up the NBA. Durant entered the Suns' locker room for the first time prior to Tuesday's win over the Sacramento Kings. He spent time greeting teammates and getting the lay of the land of his new home. He received a warm ovation from fans after being introduced in the third quarter and is scheduled to take part in an introductory news conference Thursday afternoon.
For Paul, playing alongside Durant is a dream come true. The pair spent some time talking at various points throughout the game, and Paul said he is looking forward to the journey the pair has ahead.
"I know, know KD, you know what I'm saying?" Paul said. "We've talked for years, worked out, all this stuff. It's wild. Everything happens for a reason. KD is like family. So now, to get an opportunity to play alongside him in this capacity, I'm excited and grateful for the opportunity."
Suns coach Monty Williams also appreciates the fact that there are now two future Hall of Famers on his team. Williams said after Tuesday's win, "It's pretty cool to have a guy on your team that pretty much everyone on the team looks up to. Basically we've got two of them, Chris and KD. So I think it creates something. I can't even explain it. It's just pretty cool to watch — when you have high character, high level basketball players in your gym that love the game and they want to get better every day and they want to see guys around them get better."
Adding Durant to the team has given the Suns an added edge, but Paul remains focused on figuring it out as a team. For him, the addition of Durant is more than just another all-time great in the locker room. It's a chance to bring his love of the game to a higher level and work towards achieving his first NBA championship.